. we create value for you
Strategic Consulting & Support as a Service

.
The team at ComOps provides both strategic consulting and support as a service in the following areas: Contact Center Operations, Revenue Management, Digital Strategy & Innovation, Customer Experience, and Employee Experience. We guide decisions that create commercial value and our execution complements the teams we support.
Strategy
.

Support

.

Success

.
Strategic Consulting
.
SHARE KNOWLEDGE & LEAD CHANGE
Support as a Service
.
MANAGE ONGOING OPERATIONAL SUPPORT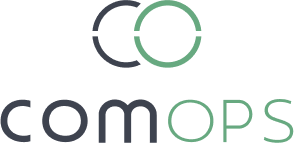 Contact
Center
Revenue Management
Digital Innovation
Customer Experience
Employee Sentiment
Loyalty & Marketing Analytics

.
Understand the motivations and lifecycle of each guest, plus enjoy an optimized database with appended attributes.
eCommerce and Technology

.
Take advantage of the right tools that offer guests and team members seamless ways to drive more revenue and improved margins.
Project Management

.
We'll keep your project on track and aligned with budget goals from start to finish using either a waterfall, agile, or hybrid approach.
Leisure Sales and Distribution

.
Boost your distribution with the most optimal tools for your business to ensure targeted messaging, pricing parity, and best cost structure.
Business & Contract Assessment

.
Make your biggest decisions with complete confidence, as our knowledgeable team reviews contract terms and evaluates existing agreements.