customer experience strategy & support

ComOps and Medallia team up to help companies deliver CX results

.
ComOps is proud of its strategic partnership with Medallia, the globally renowned leader in experience management solutions. This collaboration places ComOps among the elite ranks of firms aligning with Medallia, showcasing our commitment to revolutionizing the world of customer experience (CX).
As a distinguished partner of Medallia, we bring a wealth of expertise accumulated over years of pioneering and seamlessly integrating Customer Experience initiatives within top-tier businesses. Our track record of success has positioned us as trailblazers in the realm of CX enhancement.
With our partnership, we are thrilled to harness the full potential of Medallia's cutting-edge platform and comprehensive suite of tools. This synergy promises to deliver exceptional value to businesses seeking to elevate their customer-centric approach and achieve unparalleled success.
The collaboration between ComOps and Medallia embodies a true win-win scenario that offers a seamless and turnkey experience for companies looking to accelerate their journey toward cultivating a thriving, customer-focused culture. We're excited to embark on this transformative journey with Medallia, and together, we're primed to lead the charge in redefining the future of customer experience.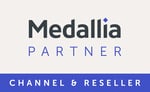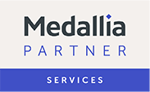 Medallia Experience Cloud™
ComOps, a distinguished Medallia services and reseller partner with a sharp focus on the hospitality industry, stands alongside Medallia, a leader in The Forrester Wave™: Customer Feedback Management, Q1 2023.
In 2023's comprehensive evaluation of nine service providers across three pivotal categories: Current Offering, Strategy, and Market Presence, Medallia shone as the unparalleled leader. Medallia clinched the top spot in an impressive 24 out of 31 criteria, encompassing Solicited Feedback Mechanisms, Community Engagement, Adoption, Natural Language Processing (NLP), and Systemic CX Improvement. ComOps' devoted partnership with Medallia adds a vital dimension to their collective expertise in this realm.
Services provided by ComOps
ComOps' rich history in the field of customer experience (CX) proved to be the ideal match for the Medallia platform. This partnership was founded on a harmonious fusion of expertise spanning technology, research, analytics, and strong business acumen, which collectively empowered the ComOps/Medallia collaboration to provide substantial benefits to their clientele. Listed below is an overview of ComOps' diverse array of services, all strategically designed to expedite the achievement of CX excellence.
Implementation
Development of top-tier CX programs through the utilization of best practices and enterprise-grade CX software.
Signal capture development

Reporting design

Data integrations

Closed-loop strategy
Program management
Program optimization to unearth deeper insights and guarantee continuous program evolution.
Training and support

Advanced analytics

Text analytics optimization

Reporting advancements
Program advisory
Leading organizations in optimizing the value gained from CX programs, ensuring they achieve their business objectives and enhance customer satisfaction.
Maturity assessments

Journey mapping

Governance design

Advisory services
ComOps' Approach
Every organization is unique, and that's why ComOps customizes its approach to meet each client at their specific stage in their CX journey. The overarching objective is straightforward: assist each company in advancing to the next level by leveraging the best tools and practical expertise. ComOps offers a range of service levels designed to cater to the diverse needs of our clients:
Foundational: Some companies simply require guidance to kickstart their utilization of the Medallia platform. Essentially, they seek our expertise to initiate the process and then manage it independently.

Collaborative: For certain organizations, a hands-on partnership is essential. These clients benefit from a close collaboration with the ComOps team to jointly develop and implement CX programs, enabling them to not only initiate but also actively act on customer insights.

Proactive: Other companies prefer to have us take the lead, entrusting us with the responsibility to design and manage CX programs on their behalf. In such cases, ComOps' prescriptive consulting services reshape the company's approach to collecting valuable insights and ensuring ongoing value delivery.

Comprehensive CX Management: Finally, there are companies that seek a fully dedicated approach. In these instances, ComOps commits dedicated experts to establish and oversee CX programs throughout the entire organization, ensuring a holistic and integrated customer experience management strategy.
Medallia Platform
The Medallia Experience Cloud platform is a powerful tool designed to collect, analyze, and act on feedback and data. With Medallia, powered by ComOps, businesses can gain deep insights into customer and employee sentiment, behavior, and preferences across various touchpoints. The platform offers advanced features such as sentiment analysis, real-time feedback collection, and robust reporting tools, allowing companies to make data-driven decisions that enhance customer satisfaction, boost operational efficiency, and drive overall business success.
Democratized Data: Organization-Wide
CX data is democratized, providing real-time access to a broad range of individuals across organizations and custom-designed to their specific roles.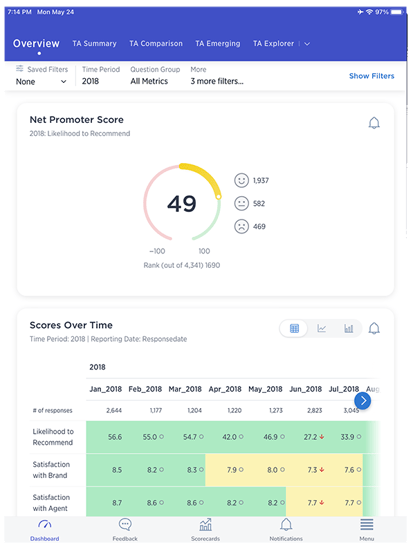 Mobile Reporting: On-Demand Access
Gain the flexibility to access critical information on the go with mobile reporting, ensuring you're always connected, no matter where you are.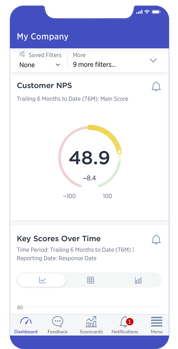 The best way to learn more about how the Medallia Experience Cloud™ can transform your CX program is by experiencing it for yourself.